Europa Way nearing completion
The Trust is the largest member of the Europa Way Consortium,  which has been bringing forward 96 acres of land for residential development just off Europa Way and south of Myton Road. A major feature of the development is 25 acres of public open space that will shortly be handed to Warwick District Council. This will be some of the best equipped public open space in the District. There will be 6 equipped play areas, including a large pirate ship: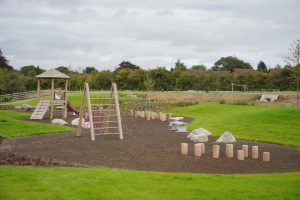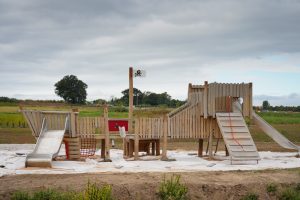 There is also a multi-use sports pitch that can be used for basketball or 5-aside football: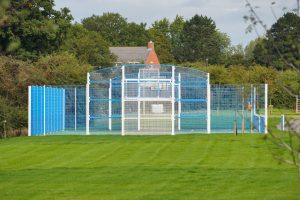 The public area will benefit from 565 new trees and 10,500 shrubs and hedgerow plants. There is land set aside for allotments and residents will also benefit from 4.5 kilometres of new cycleways and footpaths.  17 acres has also been set aside for education land.
When the development is complete there will 735 homes on site, of which 243 will be affordable homes. There are 4 house builders involved. Avant and Miller Homes have already started building and we expected 80 homes to be occupied by the end of 2020. Bovis and Redrow have just started to prepare their sites.